How Can You Find The Right Tax Advisor?
Tax laws are confusing and can have many interpretations. The rules of one section of the tax law will impact the rules of another section of the law. This is why choosing a knowledgeable tax advisor is very important. A knowledgeable tax advisor can do the taxes for your business and advise you on your business's structuring. When selecting a tax advisor, you must know the difference between a CMA, an EA, a tax attorney, and a CPA and what each of them can do for your business. Both EAs and CPAs have spent hours getting licensing, so you can expect them to assist you in the best way with the tax process. Since small business owners have tons of things to do, including taking care of their clients, products, and customers, it makes sense to turn over taxes and other associated items to tax specialists who know the law and can keep you out of any kind of trouble. Before hiring a tax advisor, assess their areas of work.
Some business owners need help only with their taxes, while others need advice on setting up their business, figuring payroll taxes, keeping their books, and representing them if tax mistakes have been made. Here are a few ways you can find the right tax advisor-
Referrals From Friends

When you're thinking of buying something or hiring someone, you usually ask your friends' opinions. You can do the same thing when searching for a knowledgeable tax advisor. Your friends might have had both bad and good tax experiences, so they can give you the right opinion.
Verification

If you've chosen one or two tax advisors, it's time to ensure they're a perfect fit for you. You can conduct an "interview" to know how they can help you. This will help you in making the right decision and verifying that the tax advisor you have selected is compatible with you and can help you with tax preparation. Here are a few questions you can ask before hiring them:
Do you know the requirements of the localities and states where I am required to file?
What is your tax background?
What documentation and records will you need from me?
How can I contact you if I have a problem or question after tax season is over?
What can happen if I get audited?
It's important to find a knowledgeable tax advisor that fits your needs, offers you the best advice, and gives you confidence.
Reduce Your Tax Burden With These Tax-Saving Tips 
When filing your taxes, the last thing you want to see is the surprise of a large tax bill. Did you know that your salary slip has some very crucial information that can help you reduce your tax? Your salary slip can give you an idea of how your monthly income is distributed. You can easily calculate the income tax you need to pay and submit the proper investment declaration with this information. Your salary structure consists of various components which can help in reducing your tax burden. While some of these components are partially or fully taxable, some may be exempt from tax fully. Therefore, it is important to know how your salary is structured, as you would always want to maximize your take-home salary by minimizing the tax burden. Let's look at the options you should review to avoid paying too much tax.
Invest In Your Kids
Do you know that kids have a tax-free personal allowance like adults? This means that kids, like adults, must earn above a specific amount each year before they start paying tax. Most kids don't have an income, so you must complete an HMRC form R85 which will let the revenue know your Child's earnings and stop tax at the source. R85 forms can be easily obtained from your building society or bank.
Use The Tax-Free Allowance Of Your Partner
If your partner has certain tax-free personal allowances, you can transfer some valuables or assets to them or, if you run a limited company, you can employ them. Joint tax/ married couples/ partners tax allowance is on the governments' agenda, but at the moment, you will need to micro-manage your finances to make the most of your personal allowances. If your civil partner or spouse pays tax, you can transfer Married Couple's Allowance that you haven't used because:
Your tax bill is not high
You do not pay tax
You And Your Spouse Can:
Transfer the minimum Married Couple's Allowance
Share with each other the minimum Married Couple's Allowance
Pay Into A Pension Scheme
One of the biggest benefits of paying into a pension scheme is that you qualify for tax relief on these contributions in most cases. Contributions to your employers' pension scheme can be easily made from your gross income before any tax is charged. You must check to see if your employer has a salary sacrifice scheme for pension, which may result in a reduction in your national insurance contribution.
You must keep in mind these things if you want to lower your tax burden. 
The Advantages and Disadvantages of an Accountant Job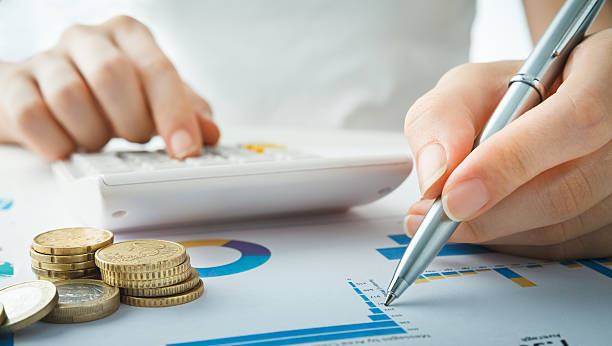 The role of an Accountant involves analysis and reporting on financial information. The job also requires the ability to develop strategies to improve a company's financial performance. Most accountants work 9 to 5 hours a day. Typically, the schedule will vary, but they may work longer hours during peak times. In addition to their job-related skills, an Accountant's salary is high and the career ladder is clear.
An Accountant's job requires strong communication skills and an investigative mindset. As an Accountant, you will need to work with numbers and will enjoy working in a structured environment. In addition to excellent interpersonal skills, you'll need to have a solid network to make connections in the business world. As an Accountant, you'll need to work with clients and colleagues across many industries. An accountancy degree is a great start, but you'll need to be ready to spend years in school learning how to become a great Accountant.
As an Accountant, you will be required to deal with a high amount of pressure. While this is an enjoyable part of the job, it can negatively affect your mental health. Whether you're comfortable handling pressure depends on your personality and your position. The best thing you can do is consider your career goals and the type of environment you'll work best in. You can always take time off from your job to develop your personal life. The job has many benefits and can be a rewarding career choice.
An Accountant's salary varies. Salaries are based on location, scarcity of talent, and cost of living. The average salary for an Accountant is around $56,000. This may vary depending on your specific area, but in general, the income is much higher in those locations. In order to earn a higher salary, an Accountant should have a Master's degree.
Due to the sensitive nature of this job, accountants should be able to maintain security standards. They must be able to analyze data and understand patterns. A good accountant is able to keep track of their work and communicate the results of their work. An Accountant must be a strong listener and be able to accurately articulate their findings in written reports. As a result, they should have a keen ear for detail. If you are a good communicator, then you can expect to be a success as an Accountant.
An Accountant is responsible for maintaining the financial records of a company. As a result, they must be able to interpret these data and identify patterns. These factors may help them to make decisions that benefit their employers. They should be able to understand and analyze complex information. An Accountant's job is an extremely important part of a company and must be familiar with all aspects of the organization. They should be able to effectively communicate their findings and keep the company's data secure.
Benefits of Being an Accountant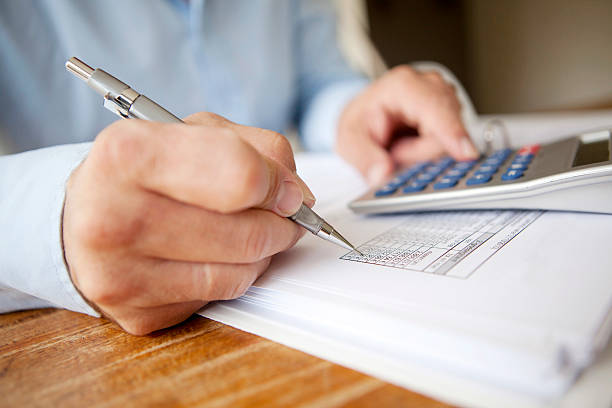 An Accountant is a professional who maintains financial records. They are responsible for a wide range of financial tasks and may work for a small business or a larger organization. The terms bookkeeper and accountant are often used interchangeably. They are both professionals who keep financial records. If you own a small business, hiring an Accountant to manage your finances will help you avoid pitfalls and ensure your company is operating at peak efficiency. You can also outsource your accounting needs to an Accountant to reduce your workload.
Many accountants work from home, and this gives them a great deal of flexibility. The demand for qualified accountants is always growing, and the number of employers seeking graduates is increasing. However, competition for positions in the accounting industry is becoming increasingly intense. Because of this, higher-level qualifications, such as a Master's degree, are required in many cases. The starting salary of an Accountant is also not easy to secure, especially in the current economic environment.
An Accountant will be responsible for the financial records of a business. They will need to have strong analytical skills and attention to detail, as they will be analyzing the financial performance of a company. They will also need to be able to handle important documents and complex data sets. Lastly, an Accountant must be able to communicate complex information to the right people, and must have the proper training and experience to make the most of this career.
An Accountant's skills will allow him to communicate with clients and the public. He or she will be able to explain and interpret information clearly and accurately. A good memory is crucial to the job. The ability to recall the details of an account will allow an Accountant to analyze data. This will help him or her to analyze trends. Ultimately, a successful Accountant will have a great deal of independence. A competitive salary can be very lucrative for someone with this level of education.
There are many benefits to becoming an Accountant. As a person with a creative mind, an Accountant will have a variety of opportunities. A successful accountant will be able to think strategically and develop a strategy. Moreover, an Accountant will also be able to apply their knowledge to solve problems. There are many benefits to being an Accounting Manager. You will be a successful professional if you have a good reputation in your field.
The work environment of an Accountant is stressful. You will be working with sensitive data, which means you will need to be diligent about keeping data secure. A good accountant will stay calm under pressure and stay organized. In addition, an Accountant will have to work under tight deadlines, but this will allow them to focus on their work. A good accountant will not be stressed by these deadlines. And, the job is very rewarding if you can work smartly.
What You Should Know About the Profession of Accountant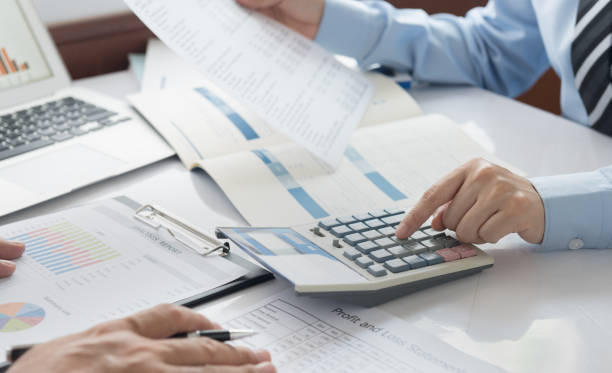 The profession of Accountant has been around for centuries. The first known examples date back to Mesopotamia, where counting and writing developed. Early Egyptians and Babylonians created auditing systems. The Romans and Greeks compiled detailed financial information. Ancient Egypt may have assigned the role of the comptroller to someone who knew how to handle the accounting books. During the Renaissance, accounting became a common practice and the Greeks and Romans used an alphabetic system to record financial transactions.
The term "accountant" derives from the French "compter" and the Latin "computare." The word "accomptant" was formerly spelled "accomptant" in English, but the -I – was dropped over time. The profession of Accountant has a long history, dating back to ancient Mesopotamia. The word 'accountant' means to "count". Its roots are in mathematics, writing and counting. Despite its relatively recent beginnings, accounting has deep ties to the field of personal finance and has been around since the earliest civilizations.
The term "Accountant" is derived from the French word "compter," a derivative of the Latin "computare." The English spelling of the word was initially spelled "accompt" but later dropped the 'p', and became 'accomptant'. The history of accounting is very old. The earliest forms of accounting date back to ancient Mesopotamia. Its development is closely related to counting and writing. The origin of accounting is attributed to the ancient cultures of Mesopotamia and the Egyptians.
The profession of Accountant has many facets. It includes financial statements such as annual and monthly accounts. In addition to these, Accountants prepare financial management reports and accurate year-end closing documents. They also develop financial software to aid the financial officer or director in planning and monitoring their business. Lastly, an Accountant may serve in advisory roles. This job requires a high level of analytical skills. A modern-day Accountant should be aware of the latest developments in the industry to stay up-to-date.
A management accountant focuses on financial management and aims to assist companies to thrive. A financial analyst has many different job titles, such as bookkeeper, auditor, and management accountant. A manager accountant is responsible for the financial performance of a company. A manager accountant's job title is more generalized. Nevertheless, both types of accounting professionals strive to improve the bottom line of a business. A project manager's goal is to help the company succeed in its endeavors.
How to Write a Successful Accountant Resume
A career as an Accountant may not be right for every person. This career involves many different soft skills in addition to technical accounting skills. A strong work ethic, attention to detail, and strong organizational skills are all crucial. The job also requires confidentiality. There are many different jobs available in accounting, and it is important to consider all of these factors. Listed below are some of the most important soft skills to look for in an Accountant. A resume should show the following traits:
Analytical skills are a prerequisite for an accountant, but you must also be able to work well in a team environment. You should mention how well you communicate with coworkers and clients. Your soft skills should also be listed on your resume, such as your oral/written communication skills, which will demonstrate to potential employers that you thrive in a collaborative environment. Make sure to choose a resume template that is compatible with Word Online or Google Docs.
Depending on your desired job title, a CPA license is essential for an Accountant. It can also be listed in the job title if applicable. If you are currently an intern in the field, certifications may be necessary to qualify. If you are looking for a higher-level position, you may also consider becoming a Certified Management Accountant (CMA). To earn this certification, you must have a bachelor's degree in accounting, or a related field, as well as two years of work experience in management accounting.
The most important trait of an Accountant resume is accuracy. Accountants are expected to have high accuracy and precision, so make sure to proofread your resume for errors. If you have a high school degree, highlight your achievement in the math department, as that will make the reader more interested in your qualifications. Make sure to include a brief bio as well as the names of your former employers and the dates of employment. You can also include any relevant publications or articles you have published.
An Accountant may have many different responsibilities in a business. A financial accounting staff accountant may prepare reports for management or preliminary cost analysis, while a junior tax accounting staff member prepares tax returns and maximizes tax deductions. Accountants can advance to senior positions and eventually manage a company. In addition to these jobs, an Accountant may even become a chief financial officer or chief executive officer. In the future, they may be able to advance into management positions.
While working as an Accountant is not right for everyone, it can be a rewarding career. The average American works into their 60s, and they should enjoy a job that gives them a good work-life balance. Accountants have solid opportunities for upward mobility and high salaries. However, a career as an Accountant requires some education and experience. But it's worth the investment. If you're interested in a career in this field, make sure you consider all the positive points listed above and choose the career that will give you the best career opportunity.
Advantages and Disadvantages of an Accountant Career
An Accountant can work in any type of company or industry. Some positions require travel and site visits, while others remain confined to the office. Nevertheless, an Accountant has many benefits. The work can be satisfying and it is a rewarding career choice. Listed below are some of these benefits. Read on to learn more. And be sure to check out our article on what an Accountant does. It will help you make a good decision on whether this is a career you should pursue.
A business owner might not be familiar with tax laws. An Accountant can offer objective advice on how to increase profits, plan for corporate expansion scenarios, or obtain bank loans. Additionally, you will be held responsible for any mistakes made by an Accountant, which can lead to significant stress for the business owner. Whether it's missing a deadline or calculating incorrectly on client information, an error could result in a lawsuit by a client.
The work environment of an Accountant is highly varied, which makes it a career with a wide variety of opportunities. An Accountant is responsible for analyzing company finances and ensuring that they comply with regulations and laws. The job also requires creativity, and many accountants are promoted to management roles in companies. Ultimately, they are a valuable asset in any company. And since this profession is a good choice, you can work your way up to a leadership role and enjoy your career as an Accountant.
As with any career, an Accountant's pay will depend on many factors, including the level of education and experience that the individual has. Some may charge much less, but it depends on the needs of the business. Aside from their high salary, they have a number of expenses that must be taken care of. So, the more you know about the field, the better equipped you are to make smart choices.
The role of an Accountant involves working long hours. Sometimes, they have to work weekends as well. If the job is in a public company, they can be held liable for audits. But, this variety is a good thing. Accounting jobs are plentiful. And, as every industry needs financial information, there is always a need for accountants. Moreover, if your preferred industry is not profitable, you can always change to another.
Technology advances are changing all fields. From finance to technology, almost every enterprise has to update its systems to stay competitive. And, for any accountant to make good use of these modern technologies, they must be able to integrate existing IT resources. In the case of accounting, these technologies include ERP, or Enterprise Resource Planning. This new software helps to optimize business processes and increase profitability. AI-powered dashboards can provide real-time data from any location, automate daily tasks, and track changes in the compliance of the company.
While running a business is a great challenge, many people would prefer to work for a company. However, the analytical mind can easily find mistakes in balance sheets and make decisions based on that. Accounting professionals also help companies with tax matters. They may have a career that lasts for many years. That's good news for all those seeking a stable and rewarding career in the field.
How to Write a Strong Accountant Resume
An Accountant is a job that requires a high degree of adaptability. The job can involve long hours and extra work during certain periods, and the accountant must be able to work efficiently regardless of these changes. Adaptability also means that an Accountant should value personal integrity. A strong work ethic and attention to detail will make a successful Accountant. This article will discuss some of the qualities that an Accountant must have. We'll also cover how to find a job that suits you!
Experience is vital for an Accountant, who should have a broad knowledge of the industry. While some accountants have a background in real estate or law, it is recommended to find an accountant with experience in several different industries. You should also look for an Accountant who is knowledgeable about a variety of industries and has worked with many different companies. A qualified Accountant should be able to explain the process to you and offer proactive strategies. If your goal is to find a job that's fulfilling and offers plenty of opportunities for upward mobility, an Accountant with a wide background is the ideal choice.
An Accountant resume must demonstrate analytical skills, and it must also show your ability to communicate with both clients and departmental team members. In addition to hard skills, an Accountant resume must also showcase soft skills such as oral/written communication talents and teamwork. Potential employers will see how you thrive in a team environment by listing your soft skills on your resume. You can use an Accountant resume template that's compatible with Word Online or Google Docs.
An Accountant resume should include the credentials of an individual who holds the CPA license. This certification is gold for an Accountant resume and can be included in the job title. A certified Public Accountant (CPA) is also an asset to an Accounting resume. Certifications are valuable, but make sure they're relevant to the job you're applying for. For example, if an Accountant is looking for an entry-level job, a CPA is an excellent candidate.
A proper Accountant resume should highlight the applicant's skills and experience. Keep in mind that a recruiter only spends about seven seconds reviewing an Accountant resume, so the first six seconds of yours should show how good you are at your job. Moreover, a strong and well-written resume will get you an interview with an aspiring CEO at a company. The most important tip to remember when writing an Accountant resume is to proofread it before you send it out.
As an Accountant, you will be required to analyze financial data to determine the correct accounting decisions for a company. Creating and analyzing budgets, profit, and loss reports, and forecasting future revenues and expenses are among the duties of an Accountant. You will also be required to have excellent computer skills, including experience using spreadsheet software, as well as experience using various operating systems. Soft skills like time management and a strong work ethic are also necessary.